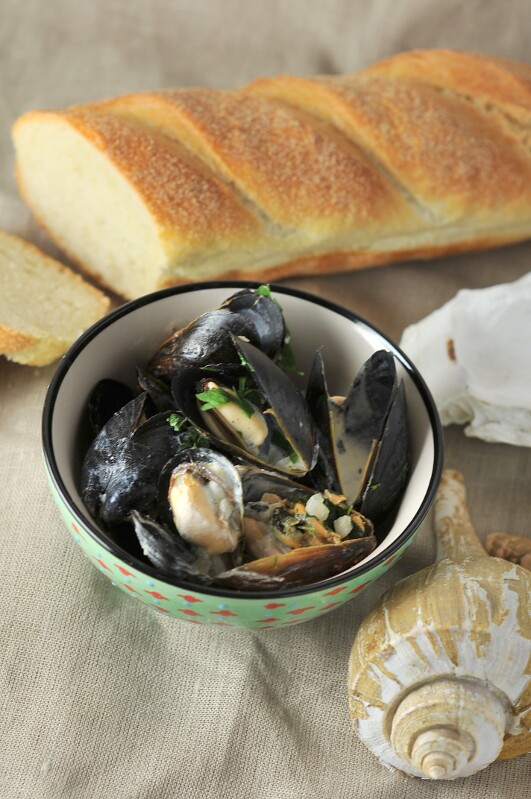 Ryan and I made these mussels with white wine cream sauce over the weekend with leftover white wine. I needed some white wine for David Lebovitz's mustard chicken on Friday night, and since I don't like to drink wine, I decided to make this quick and easy (and delicious) recipe which used up the rest.
Make sure to eat these mussels with white wine cream sauce with a loaf of crusty bread, since the sauce is packed with flavour. Just a bit of thyme and a bay leaf, in addition to some shallots and garlic, infuses regular white wine. When combined with the mussel liquor and some cream, the result is decadent and absolutely moreish. This is one of those recipes where the whole is greater than just the sum of its parts.
As with any mollusc, discard any raw mussels that do not close when you tap them – these are most likely dead. After cooking, however, the opposite is true: discard any cooked mussels that have not opened. Amazingly, in the two pounds of Prince Edward Island mussels that I bought here, we only discarded two!