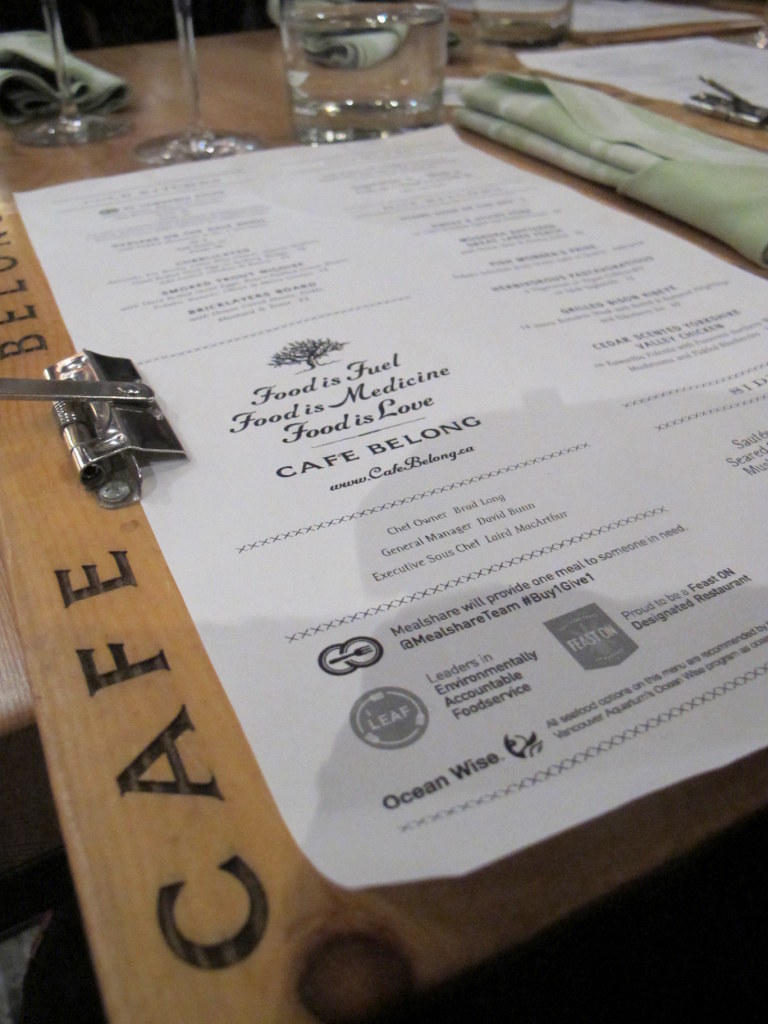 Cafe Belong is an amazing restaurant located at the Evergreen Brickworks that specializes in sustainable, seasonal, locally sourced dishes.
Chef and owner Brad Long is a staunch advocate for sustainable farming and ethical treatment of livestock. There are many meatless options on both the brunch and dinner menus, so vegetarians do not feel forgotten or second-class.
To start, we had the amazing St. Lawrence Salad, a filling mixture of greens, grains, nuts, fruit and cheese tossed in a browned butter vinaigrette. Our dad had the Cobb Salad, which was an iceberg wedge served with tasty grains, a boiled duck egg, and stinky, salty blue cheese. Two of our party had the succulent pork chop with cauliflower-potato mash, while two others had a sweet and sticky pork dish. My dad and I each had a pasta dish with creamy gouda and vegetables. It wasn't the most inspired vegetarian dish, but I sampled the tasty sides of most of the other dishes, and I was pleasantly full by the end of dinner.
We skipped the dessert (although we had the goat cheese cake once before, and it was amazing), because I had my homemade matcha Swiss roll waiting at home, but not before grabbing an espresso.
Since my family and I ate dinner here, and it being November, it was already dark outside. The next time I go I'd love to eat lunch at Cafe Belong and take advantage of the views that the glass walls offer. In the summertime, there is even an outdoor patio ringed by a wattle fence. It would be lovely to buy some fresh produce at the market, have lunch, and then take a walk around the fish- and turtle-filled ponds. Oh summertime!