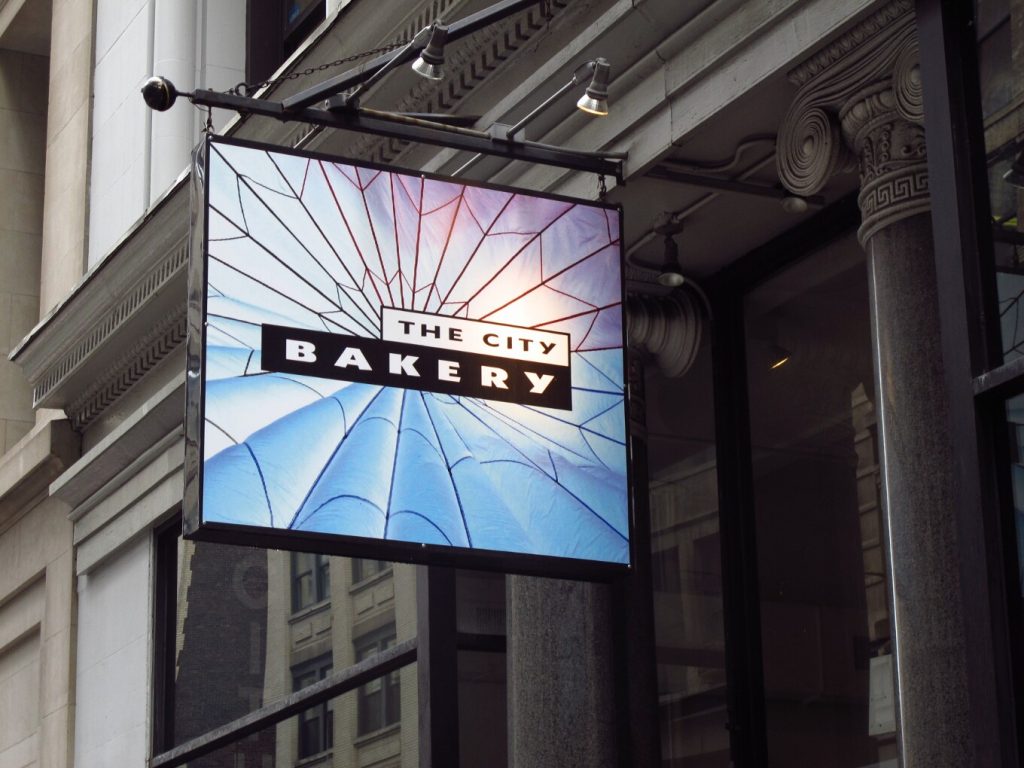 I first read about City Bakery way back in 2006/2007, when I discovered the world of food blogs. Opened in 1990 and located just off Union Square, City Bakery is a split-level establishment that is part cafe, part cafeteria, part bakery. They even have a mini, dimly lit 'chocolate room' that houses various chocolate bars for purchase. Chocolate is a valued food to City Bakery, as they hold an annual Hot Chocolate Festival every February, featuring a different flavoured hot chocolate every day.
City Bakery expanded to a second business, Birdbath Neighborhood Green Bakery, which has locations across Manhattan. City Bakery is available for catering as well, providing events as varied as kids' birthdays, boat trips, and photo shoots. Imagine having this amazing food at your work!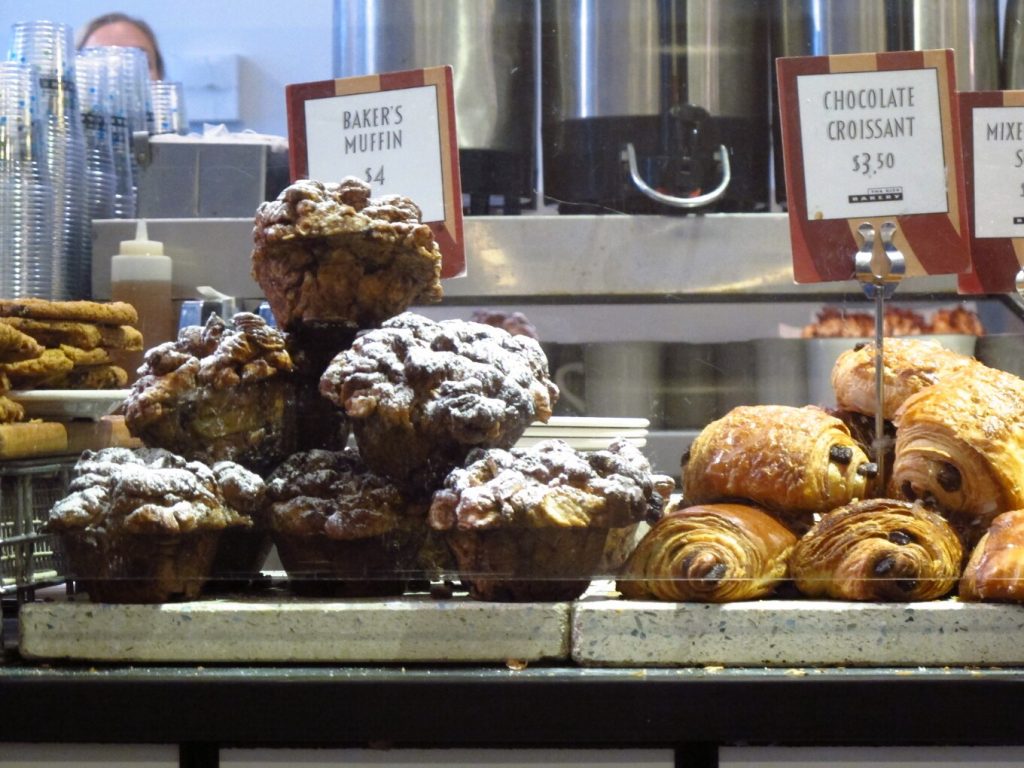 City Bakery was founded by Maury Rubin after taking a pastry course in France. The delectable pastries are piled high on the counter and you have to walk by these tempting treats as you make your way to pay.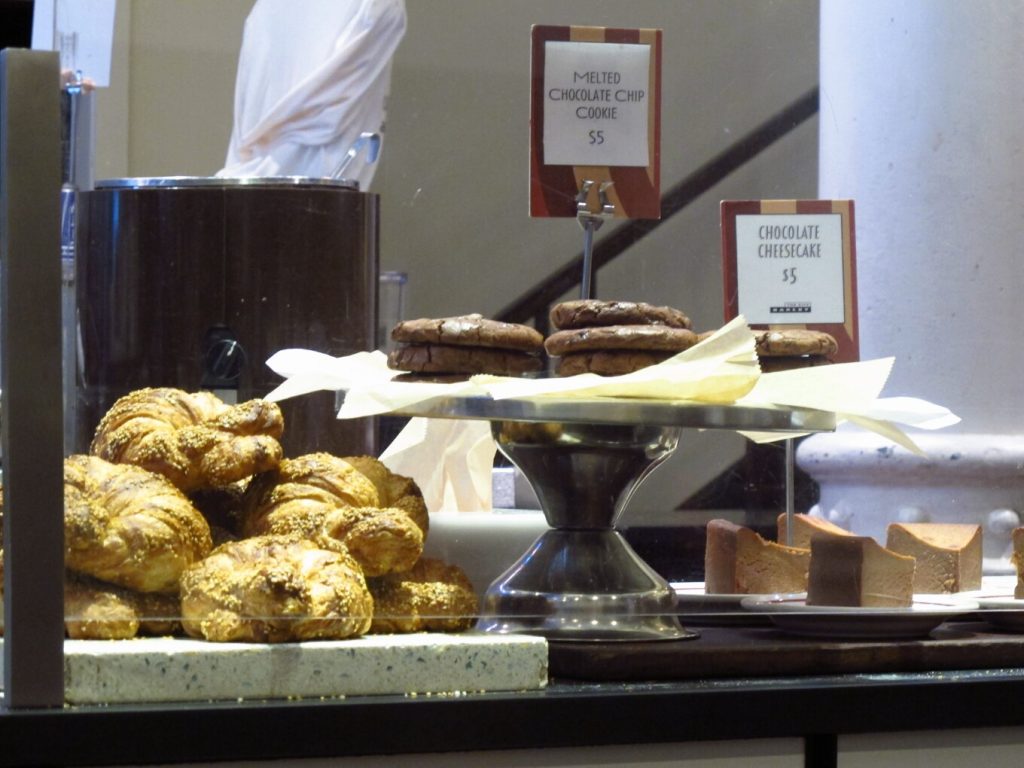 Having read about the cookies, I had to buy one for myself. I ordered one of the large chocolate chip cookies and I loved the crispy and chewy texture. Although not as dense and fudgy as those from Levain Bakery, these cookies were delectable in their own right. If only I had a glass of milk!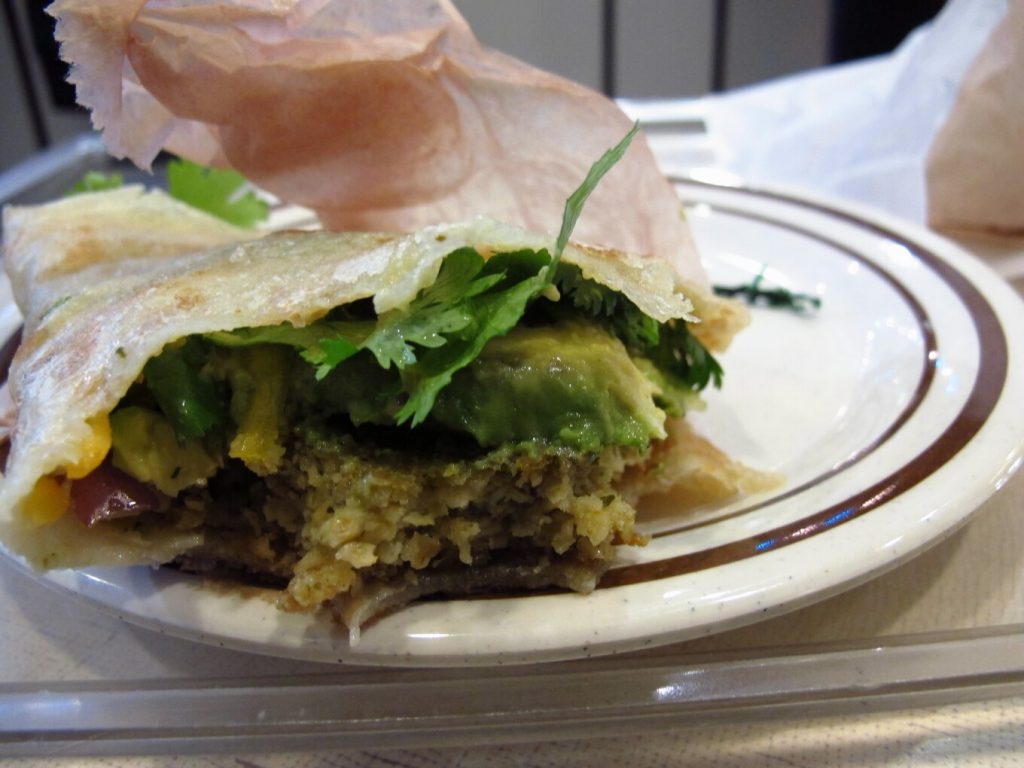 I had walked all the way down to 18th Street from the Upper West Side, so I was pretty hungry and ready for a brief rest. I ordered the Pumpkin Seed Burger which was a burger in name only. The pumpkin seed patty was topped with cilantro, avocado, and red onion and served in a kind of fried roti. Although a bit greasy, I loved how the bakery decided to use the chewy roti instead of regular burger buns or even types of Kaisers.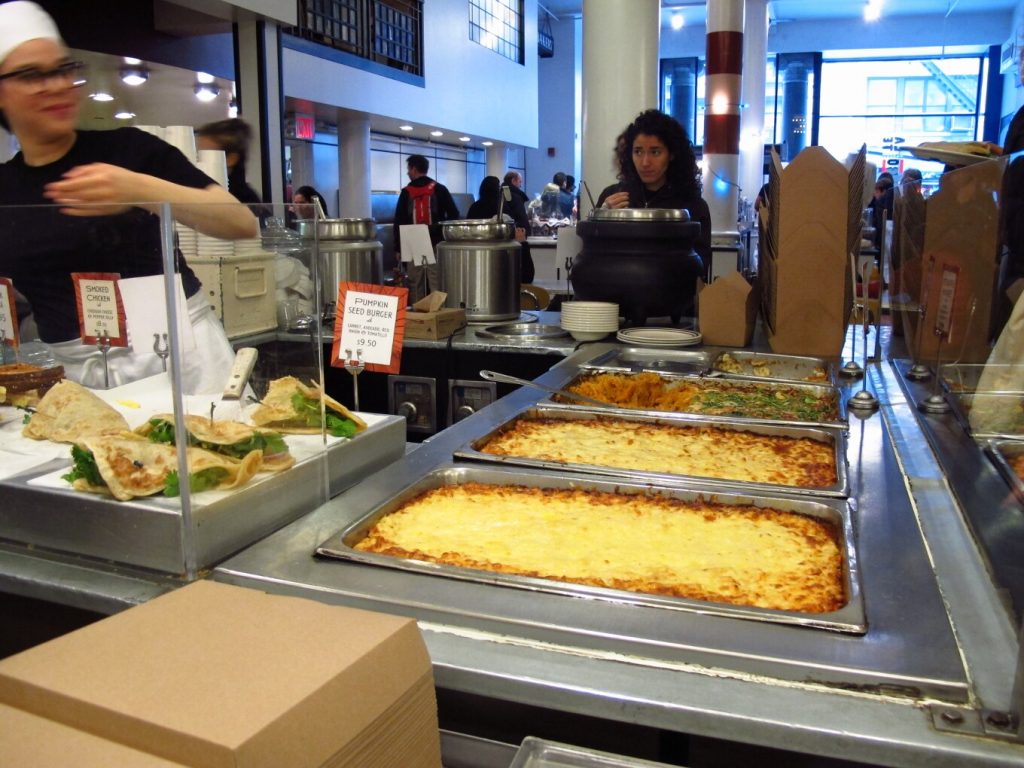 The inserts of mac and cheese looked deliciously gooey but I felt like having a bit more greens for lunch.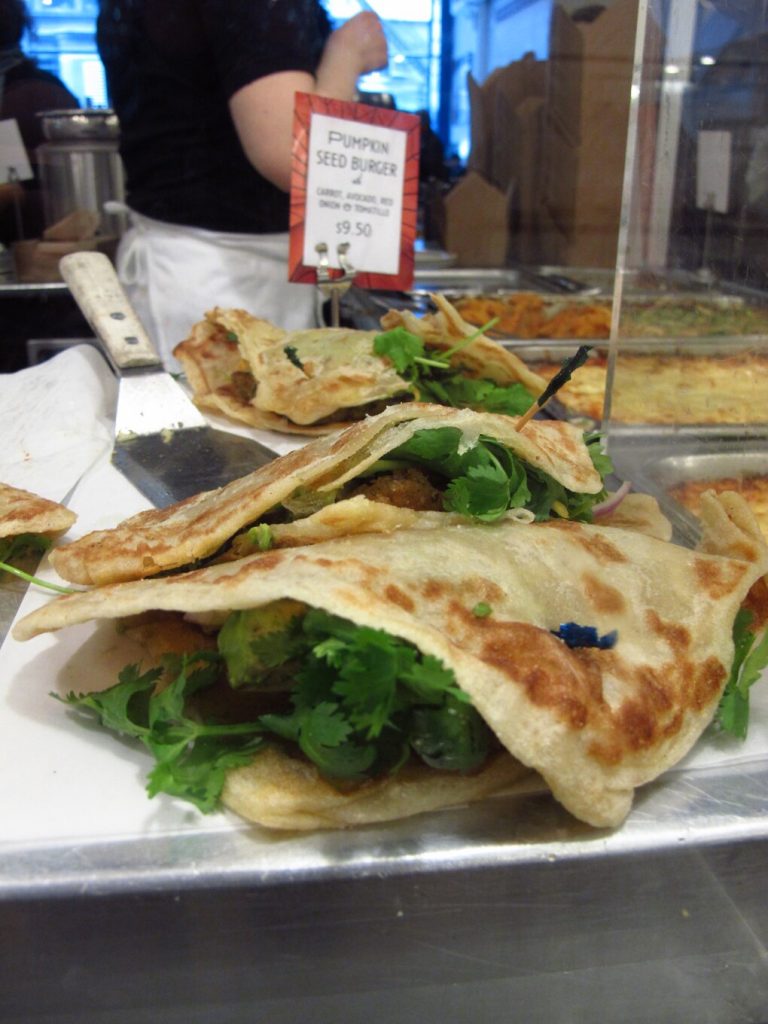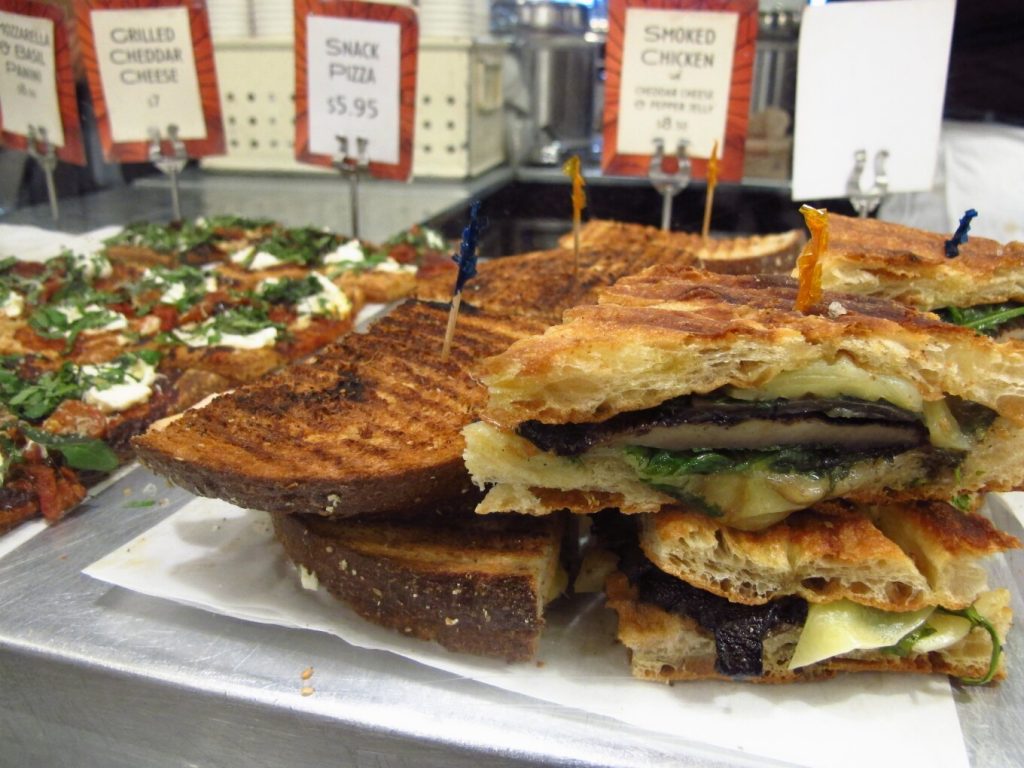 Although there was a salad bar and hot soups, I liked the option of ready-made sandwiches and pizzas. Here are the crusty-looking toasted smoked chicken sandwiches and portobello mushroom sandwiches.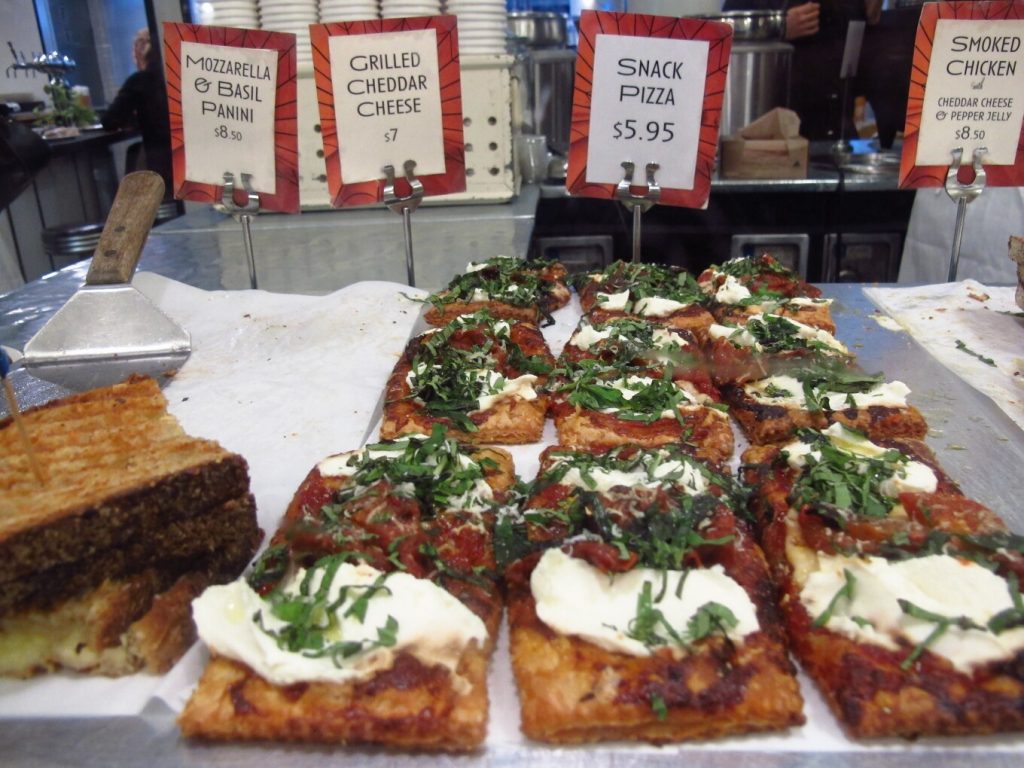 Now, I don't mind travelling or eating in a restaurant alone, but I sometimes wish there were others dining with me so I could sample more variety. There is only so much I can eat at once, and when there is a wide selection of tasty treats it is always difficult to choose the one item that I will order (not to mention, sharing the costs is also rather helpful).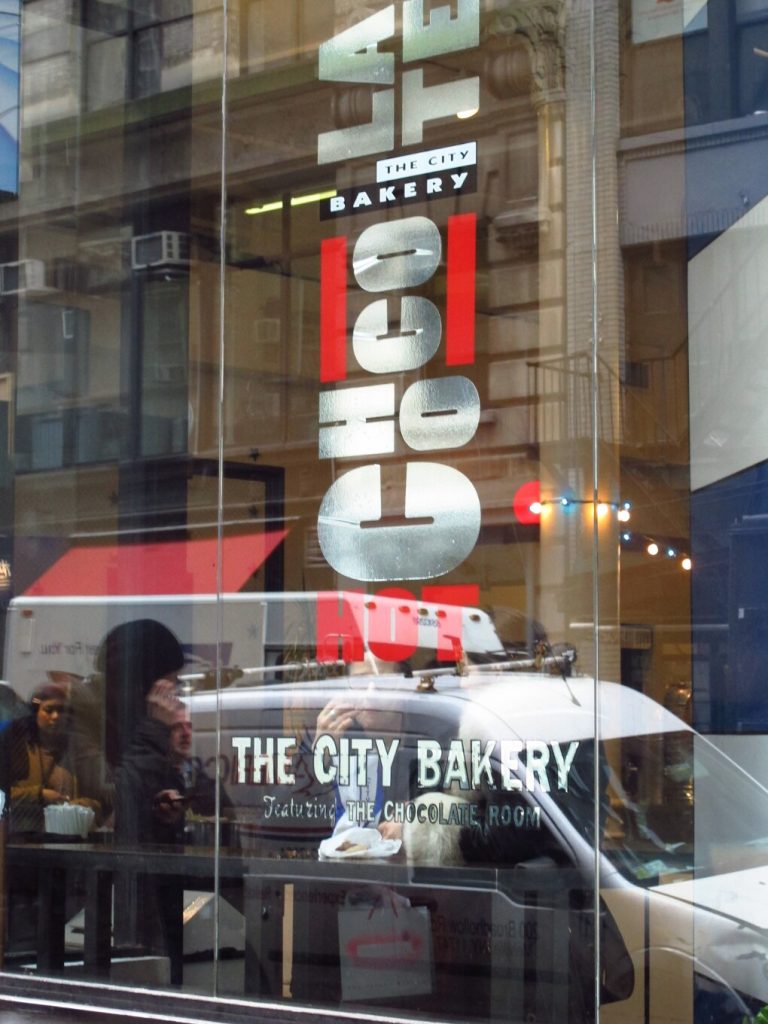 Visit the City Bakery:
3 W 18th St, New York, NY 10011