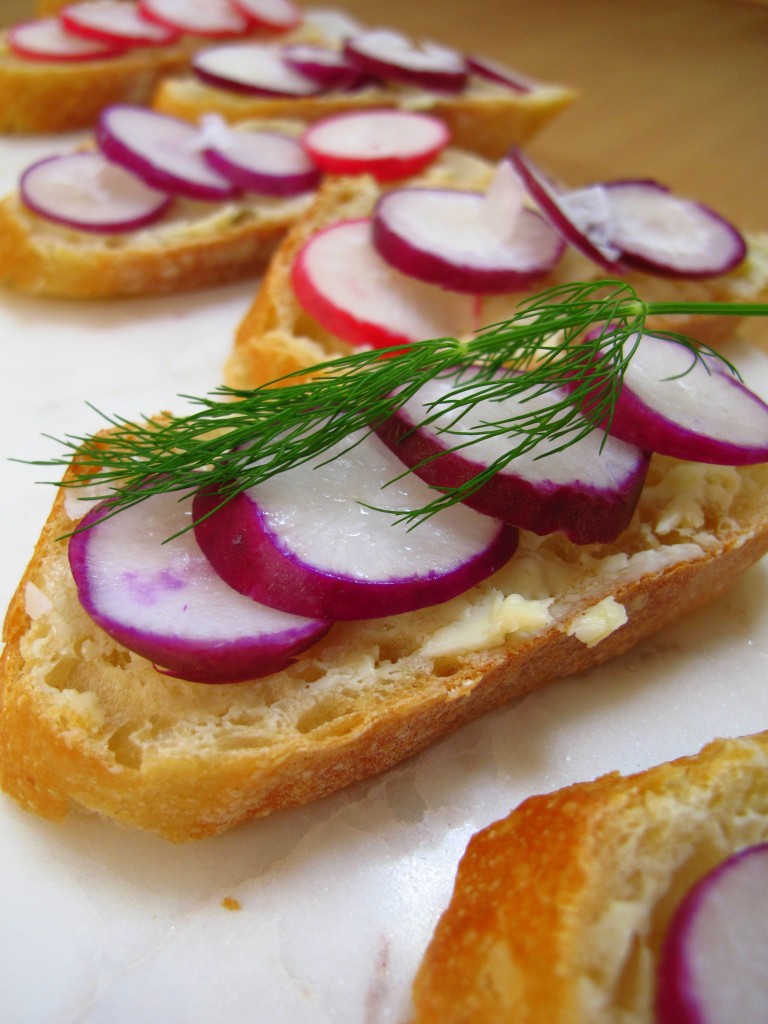 How can I include a recipe for radishes without talking about Rapunzel? I was an avid reader of Grimm's Fairy Tales when I was a kid (and I mean the morbid Grimm versions, where Cinderella's stepsisters cut off parts of their feet). In the Rapunzel story, a pregnant woman was craving radishes (or rampion, in some versions) from the next-door witch's garden (why would they live next to a witch in the first place?). Her husband, in an effort to please his pregnant wife, scaled the garden wall and stole the radishes. This happened three times, until he was caught by the witch. He begged for mercy, and in desperation he promised the witch his unborn child. When the baby was finally born, the witch arrived and spirited the infant girl away, naming her Rapunzel.
Radishes are peppery little root veggies that I love to eat simply, sliced on buttered baguette with a sprinkle of coarse salt. I imagine Rapunzel's mother ate them like this!
They are also quick to grow from seed, so they make a great introduction to gardening for kids (or other impatient folks) – no witchcraft needed.