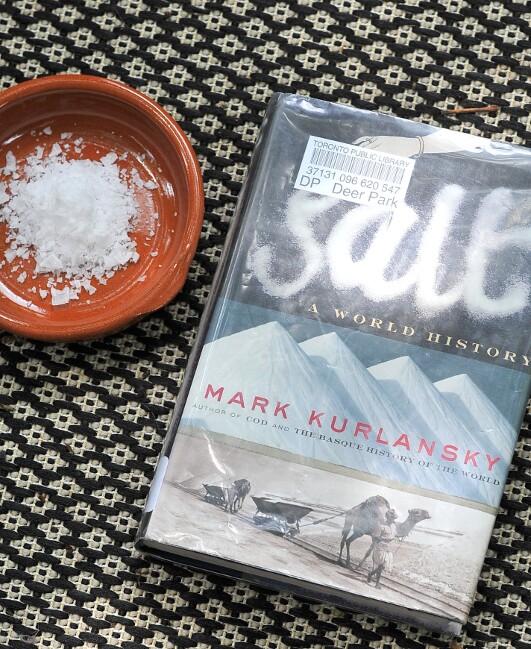 In July, I'm going to finish reading Salt: A World History
by Mark Kurlansky. Salt is a cheap flavouring that I'm always telling people to eat less of at work; I never really realized how important it was in the history of the world until I read this book.
Only when I start to consider how many English words start with the prefix 'sal' did I realize how salt itself shaped much of our known world. The word 'salt' shares the same Latin root word as 'salacious,' since a man in love was called 'salax' by the Romans. Likewise, the word 'salad' meant salted vegetables, and 'salami' is derived from the Latin verb to salt. 'Salary' also shares the root, since Roman soldiers were paid in salt instead of coins. Romans made a salty sauce, garum, by fermenting fish scraps in salt. After the fall of the Roman empire, this sauce all but vanished from Europe. Ketchup, or catsup, was originally a salted anchovy sauce, similar to Roman garum. It slowly evolved into tomato ketchup, using the name kecap from the Indonesian soy and fish sauce.