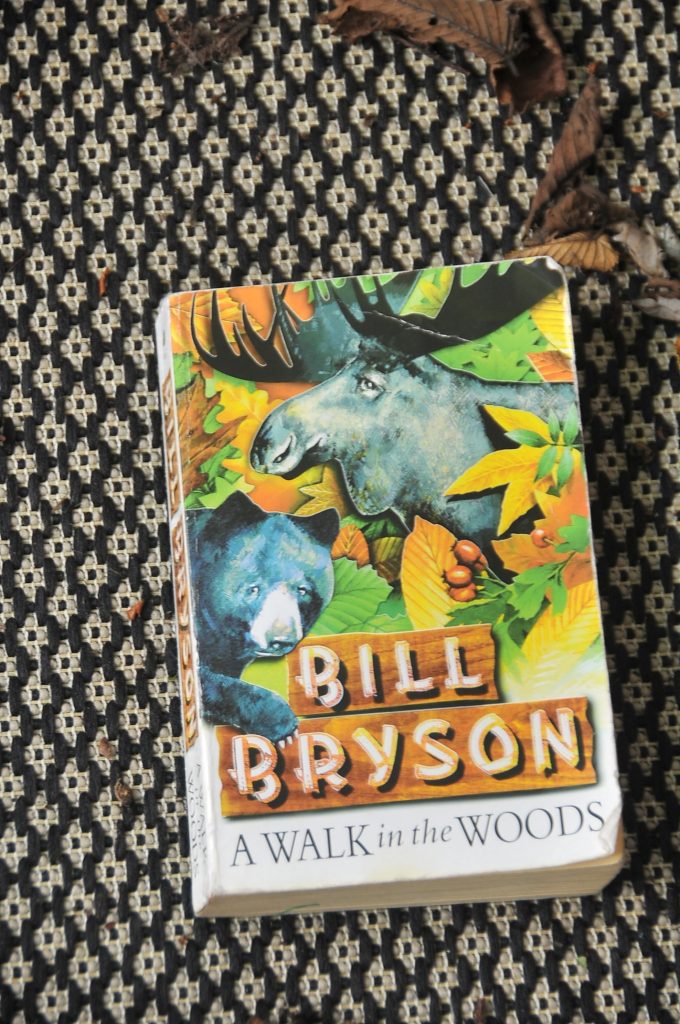 A Walk in the Woods: Rediscovering America on the Appalachian Trail
 by Bill Bryson chronicles the author's attempt to hike the Appalachian Trail, starting off in Georgia on March 9. The Appalachain Trail runs more than 2,100 miles across 14 states, from Georgia in the south to Maine in the northeast.
Before attempting the trail, Bryson does some research to get to know what he is up against. His list of creatures to be wary of include rattlesnakes, water moccasins, bears, loony hillbillies (his words), fire ants, blackflies, poison salamanders; even moose lethally deranged by a parasitic worm that burrows a nest in their brains and befuddles them into chasing hikers. The loony hillbilly comes up several times in the book, as Bryson imagines meeting genetically-challenged hill people named Zeke and Festus, and recalls the book and movie Deliverance with horror. However, he was excited to see the plants and animals of the Great Smoky Mountains in Tennessee, which include giant salamanders, tulip trees, and eerie jack-o-lantern mushroom which glows at night with a greenish phosphorescent light called foxfire. The United States is so large, I forget that it covers so many climate zones and corresponding flora and fauna.